OS X Leopard – One OS to rule them all
2007-06-12 17:47 | Categories » Apple, English, Mac, Microsoft,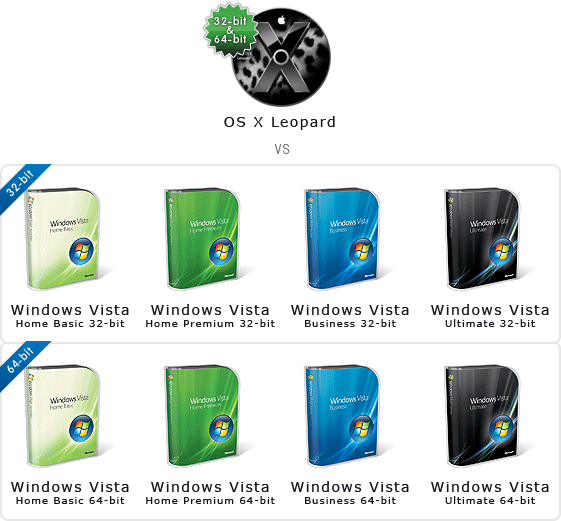 Man, I am happy to be a mac user! =)
The only version of Vista that is cheaper than OS X Leopard is Home Basic (which is totally crippled by the way).
Regarding features, OS X Leopard goes beyond Vista Ultimate (which cost twice as much as OS X Leopard).
Oh, in the round-up I haven't listed all the language versions of Vista, since they still have separate versions for every single language while Apple ships all languages on the same disc. And then there are the upgrade and OEM versions too… Sigh…
Both Windows Vista and OS X Leopard has server versions as well, the listing above is for the consumer market.
For all you English speaking readers, there exists more posts written in English…